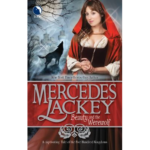 Heather found a relic from Harlequin's forgotten past, with a Little Red Riding Hood meets Beauty and the Beast romance. Does this surprise find stack up with the rest of Harlequin's fare? Only one way to find out!
You can check out our twitter at @ReadWithHeather, and follow Heather's reading journey on Goodreads at https://www.goodreads.com/user/show/135804934-heather-songster .
If you like the show, please leave us a review on Apple Podcasts! It will help us continue to bring you more episodes.
If you want to say hi or suggest a read, you can email us at contact@hopelesslyromanticpodcast.com
Thanks for listening!