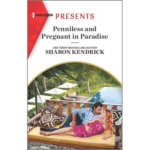 It's off to exotic locals and beautiful beaches in this whirlwind one night stand romance from Harlequin Presents! Perhaps we might find something deeper than the crystal clear waters of Bali? Or maybe we're a little delusional…
You can check out our twitter at @ReadWithHeather, and follow Heather's reading journey on Goodreads at https://www.goodreads.com/user/show/135804934-heather-songster .
If you like the show, please leave us a review on Apple Podcasts! It will help us continue to bring you more episodes.
If you want to say hi or suggest a read, you can email us at contact@hopelesslyromanticpodcast.com
Thanks for listening!