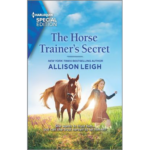 You can only take the horse girl out of the barn, and we are no exception! We can't resist this western one night stand turned romance, mostly because Heather can't resist a cover with a horse on it. Join us to see if it makes all her horse-girl dreams come true! …That was a lot of horses.
You can check out our twitter at @ReadWithHeather, and follow Heather's reading journey on Goodreads at https://www.goodreads.com/user/show/135804934-heather-songster .
If you like the show, please leave us a review on Apple Podcasts! It will help us continue to bring you more episodes.
If you want to say hi or suggest a read, you can email us at contact@hopelesslyromanticpodcast.com
Thanks for listening!