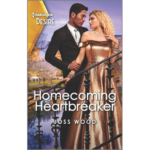 It's a boiling pot of emotions when the the prodigal son returns to save his family's resort! Who could possibly imagine that he would run into his childhood sweetheart? Harlequin sure did, and Heather is along for the ride! What will we find in the pages of this luxurious obstacle?
You can check out our twitter at @ReadWithHeather, and follow Heather's reading journey on Goodreads at https://www.goodreads.com/user/show/135804934-heather-songster .
If you like the show, please leave us a review on Apple Podcasts! It will help us continue to bring you more episodes.
If you want to say hi or suggest a read, you can email us at contact@hopelesslyromanticpodcast.com
Thanks for listening!