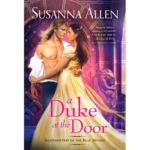 Today Heather gleefully dives into the latest in Susanna Allen's Shapeshifters of the Beau Monde series, and can't believe all the pay off she's rewarded with. There's more than just romance here, and that's just how Heather likes it!
You can check out our twitter at @ReadWithHeather, and follow Heather's reading journey on Goodreads at https://www.goodreads.com/user/show/135804934-heather-songster .
If you like the show, please leave us a review on Apple Podcasts! It will help us continue to bring you more episodes.
If you want to say hi or suggest a read, you can email us at contact@hopelesslyromanticpodcast.com
Thanks for listening!