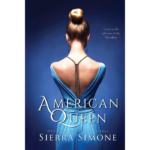 It's a dance between Fantasy and Reality today with this reimagined tale of King Arthur, Lancelot, and Guinevere, so pull up to your favorite round table and join Heather as she falls deep into the beginnings of a romance fraught with peril.
If you want to read along with me, click here to buy the book! (This is not an affiliate link, and I am not sponsored by Barnes and Noble).
Heads up, everyone; I had some difficulties with my microphone today, and while I've tried to catch any corrupted audio, it's possible some might have slipped through, so I apologize in advance.