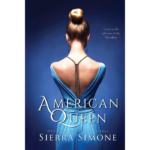 It's a dance between Fantasy and Reality today with this reimagined tale of King Arthur, Lancelot, and Guinevere, so pull up to your favorite round table and join Heather as she falls deep into the beginnings of a romance fraught with peril.
Heads up, everyone; I had some difficulties with my microphone today, and while I've tried to catch any corrupted audio, it's possible some might have slipped through, so I apologize in advance.
You can check out our twitter at @ReadWithHeather, and follow Heather's reading journey on Goodreads at https://www.goodreads.com/user/show/135804934-heather-songster .
If you like the show, please leave us a review on Apple Podcasts! It will help us continue to bring you more episodes.
If you want to say hi or suggest a read, you can email us at contact@hopelesslyromanticpodcast.com
Thanks for listening!